Selecting kitchen interior design is essential when you are redesigning your home. It is where meals are prepared and shared, and it is often the heart of the home. When choosing a color, consider using a blue palette in your kitchen. Blue is a versatile color usually used to create various looks in the kitchen. From a bright, airy coastal style to a deep, moody modern look.


Our Infeel Laminate Sticker may completely transform the way you feel about your kitchen. The installation project on today's blog uses using Infeel Laminate sticker with blue and marble design, and maybe this blog will give you a reference for your kitchen cabinet makeover~






Kitchen Cabinet before using Infeel Laminate








The kitchen table top may have a stain from cooking.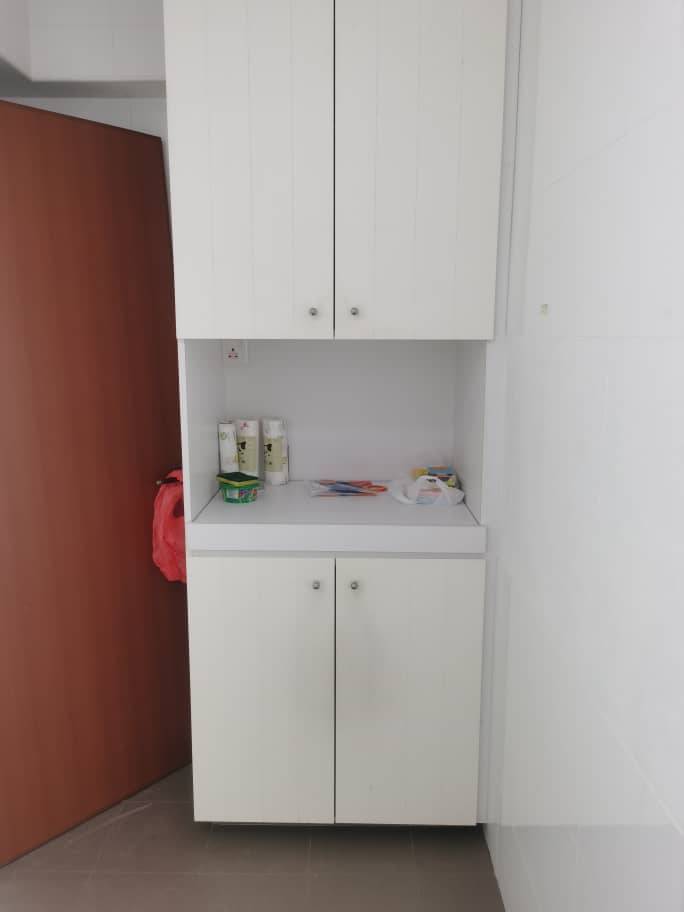 The cabinet in the kitchen looks old, dirty, and out of date.

It's easy to put an Infeel Laminate sticker on a kitchen cabinet. You can do it at home by yourself. To bend around a round area, you only need scissors, hand gloves, a cutter, and a hair dryer. But if you don't have time to do it alone, we can do it for you with an additional cost. If you need more info, send us a message on WhatsApp here~


Kitchen Cabinet after using Infeel Laminate

It looks like a completely new kitchen set.



All the cooking stains are gone.

With the Infeel Laminate sticker, you can change the look of your old, dirty kitchen cabinet to a brand-new one without spending much. Not only can you use an Infeel Laminate sticker on your kitchen cabinet, but you can also use it on your wardrobe, TV stand, tabletop, and even your door.

Our Infeel laminate sticker has many good features, like being scratch-resistant and easy to clean. So, if you get tired of your furniture design, you can always choose a new one without losing much money. Also, taking off the old sticker is simple and won't hurt the surface. And you can change the way your furniture looks whenever you want~