Do you want to change your living room design but are afraid of the cost too much? Especially for your TV Console? You can choose Infeel Laminate Sticker instead! Infeel Laminate Sticker is an affordable option for protecting your furniture, as it's cheaper than buying new furniture whenever you want to change the look of your room. Today's Blog is about an installation project for TV Console Laminate that will give you a brand-new idea for your home decoration!
TV Console Before using Infeel Laminate Sticker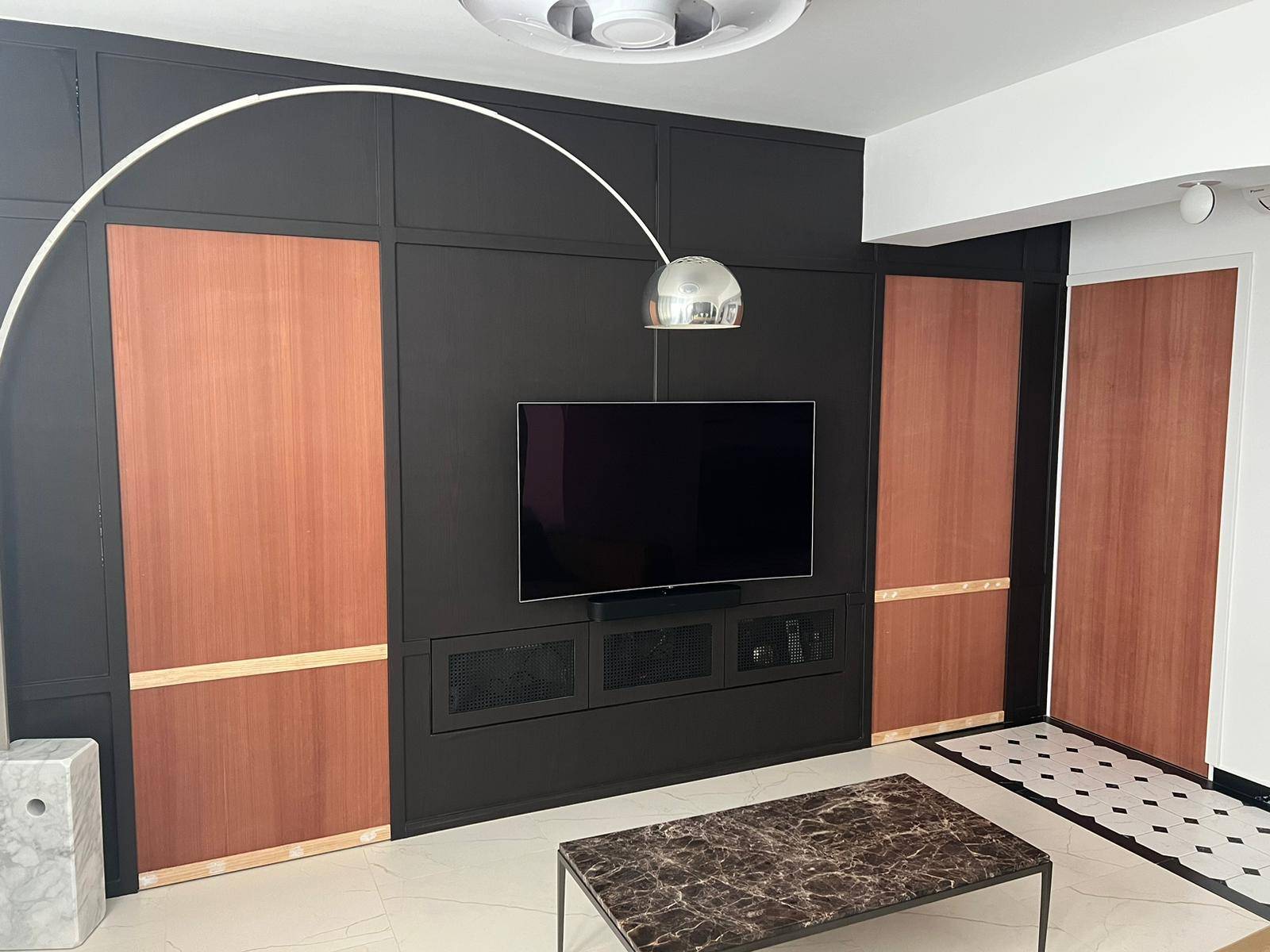 It looks like an old wooden TV Console.
Installing an Infeel Laminate sticker is an easy job! You can do it yourself in your home. All you need are scissors, Hand gloves, a cutter, and a hair dryer to bend around a round area. But if you don't have time to install it, we also have an installation service with an extra fee.
TV Console After using Infeel Laminate Sticker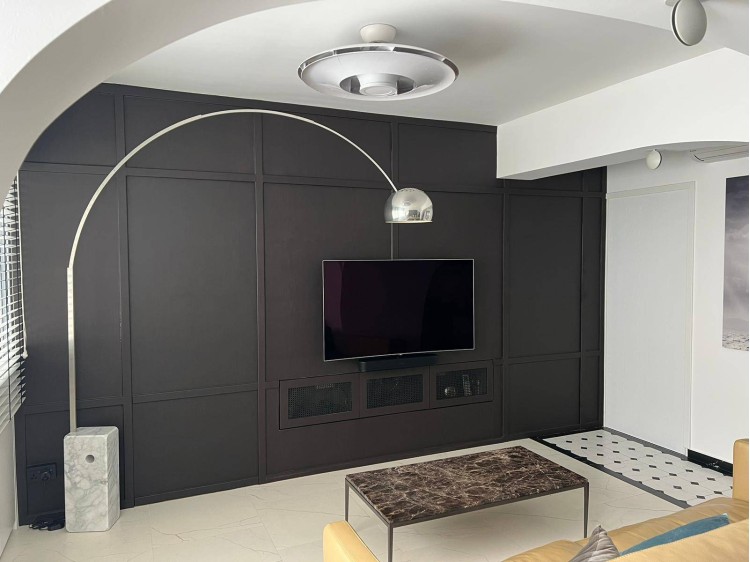 Now the TV Console has a matching color with the living room vibes~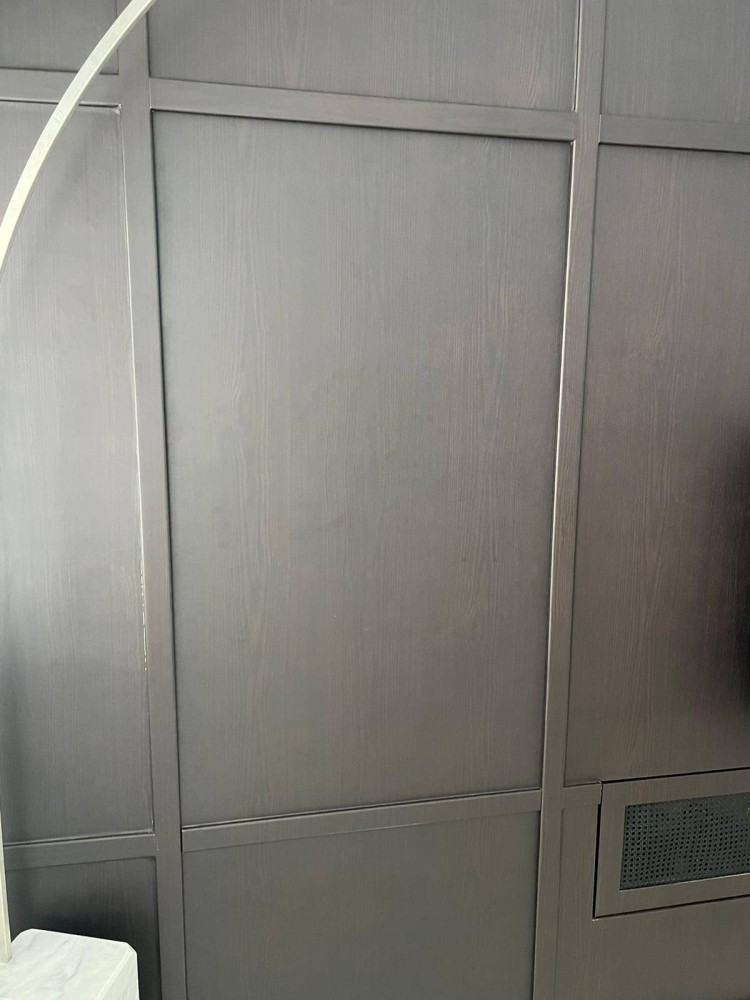 Infeel Laminate stickers Printed Wood Series are a great way to give any surface a wood finish. It is cheaper and easier to do. The stickers have a textured surface that resembles the natural look of wood, making them perfect for furniture and other surfaces you want to make look like real wood.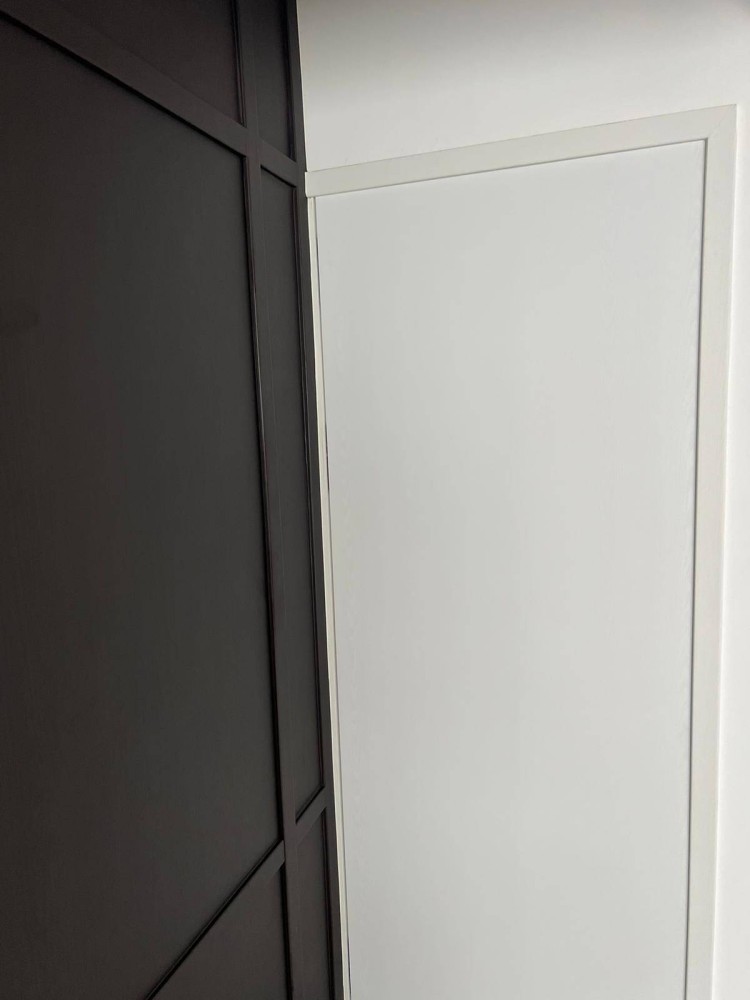 Our Infeel laminate sticker has many benefits, such as being scratch-resistant and easy to clean up. So, if you ever get tired of your old furniture design, you can always choose a new one without losing much money. Moreover, removing the old sticker is easy and doesn't damage the surface. And you can freely change your furniture design without any worries~