A kitchen is not just a place to prepare a meal but also to feed the soul and the spirit. Having an elegant kitchen space is not easy to achieve. One of the safest but still awesome designs of all time is a perfect blend of white and gray, and with a bit of touch of a marble pattern, change your feelings in your kitchen with Infeel Laminate Sticker.
Today's blog will give you a reference for a kitchen cabinet make-over based on our installation project with our best-seller INFEL Laminate Sticker.
Kitchen Cabinet before using Infeel Laminate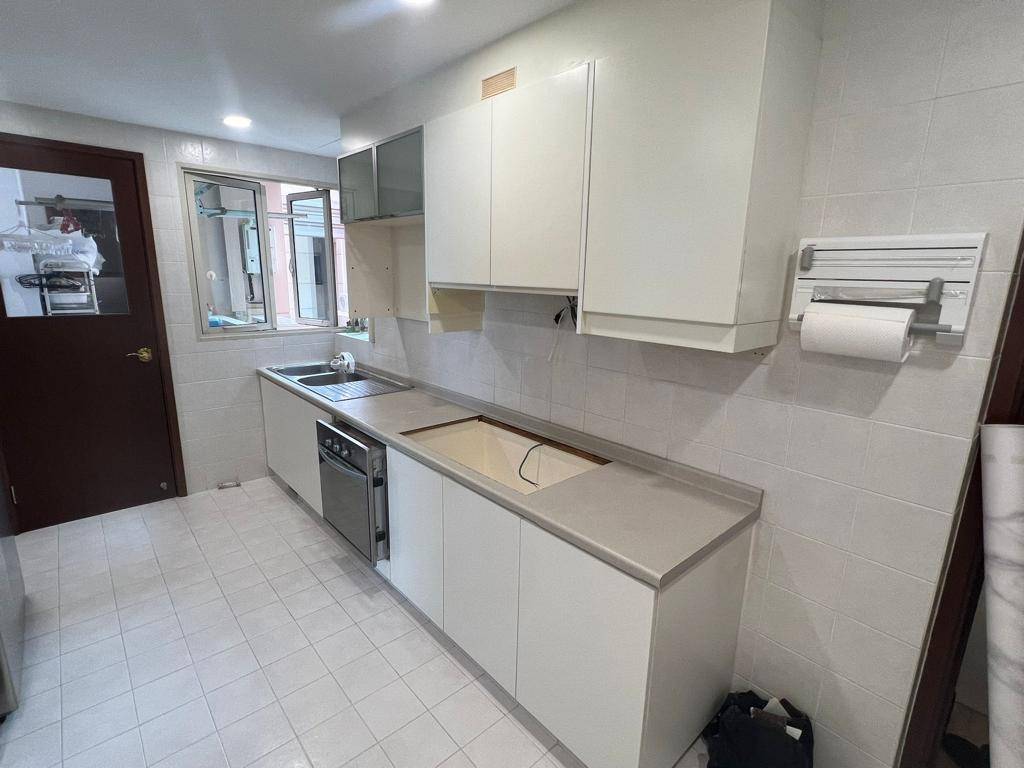 The kitchen cabinet looks dull and dirty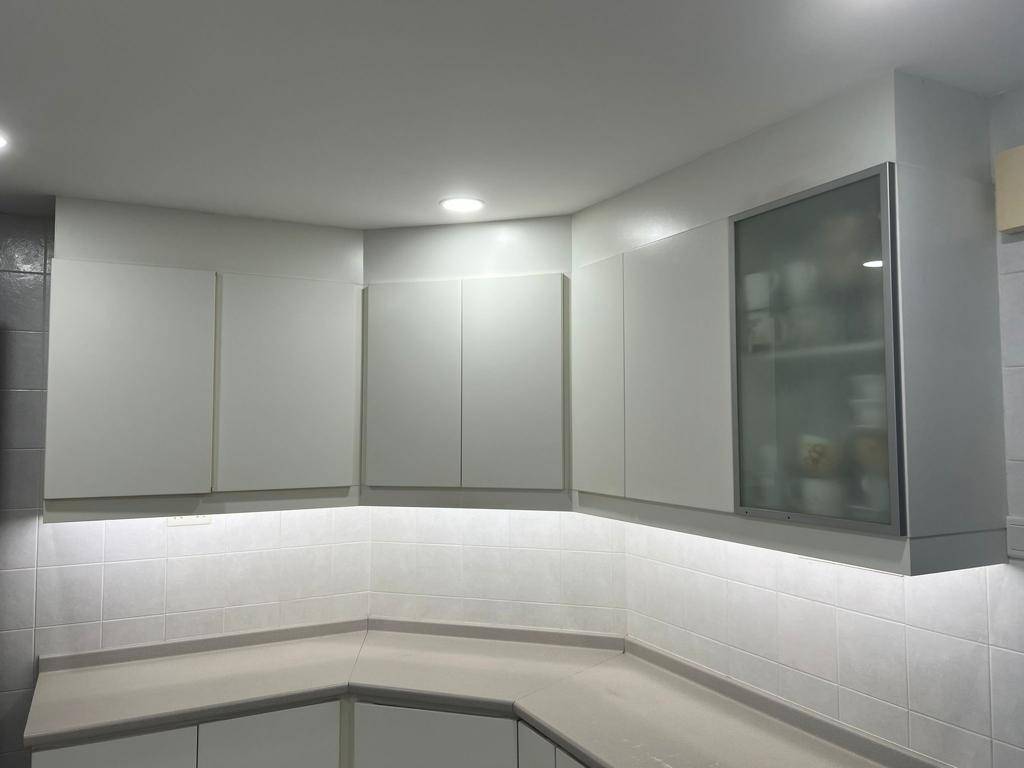 Old kitchen rack and countertop table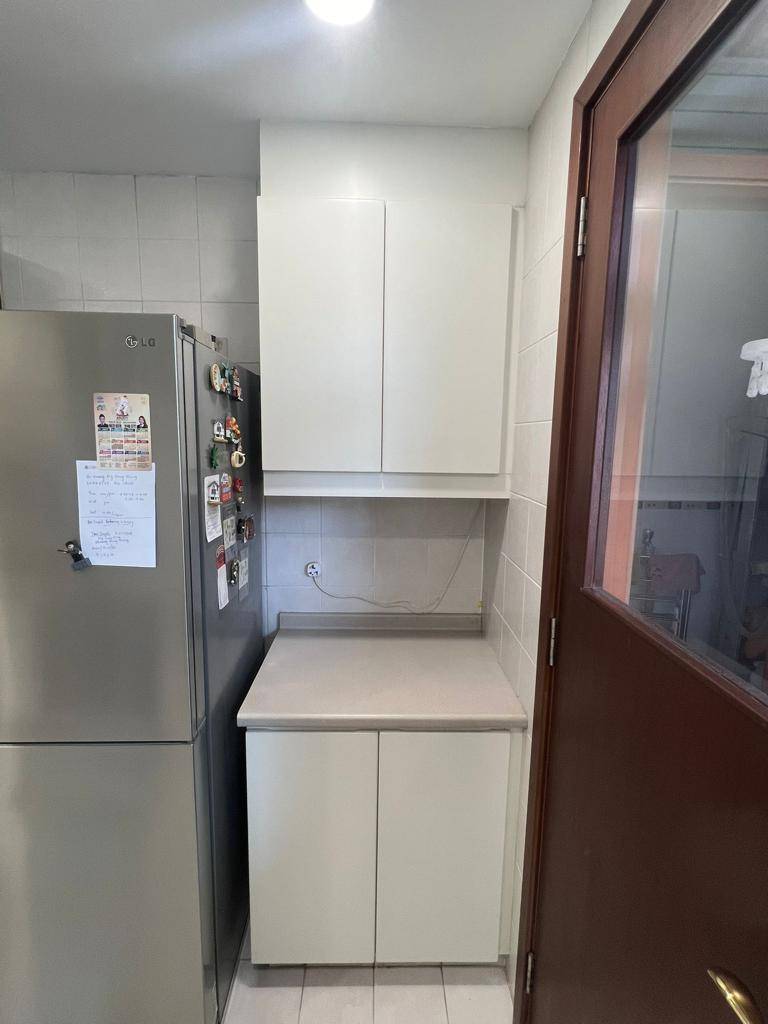 The countertop table may have a cooking stain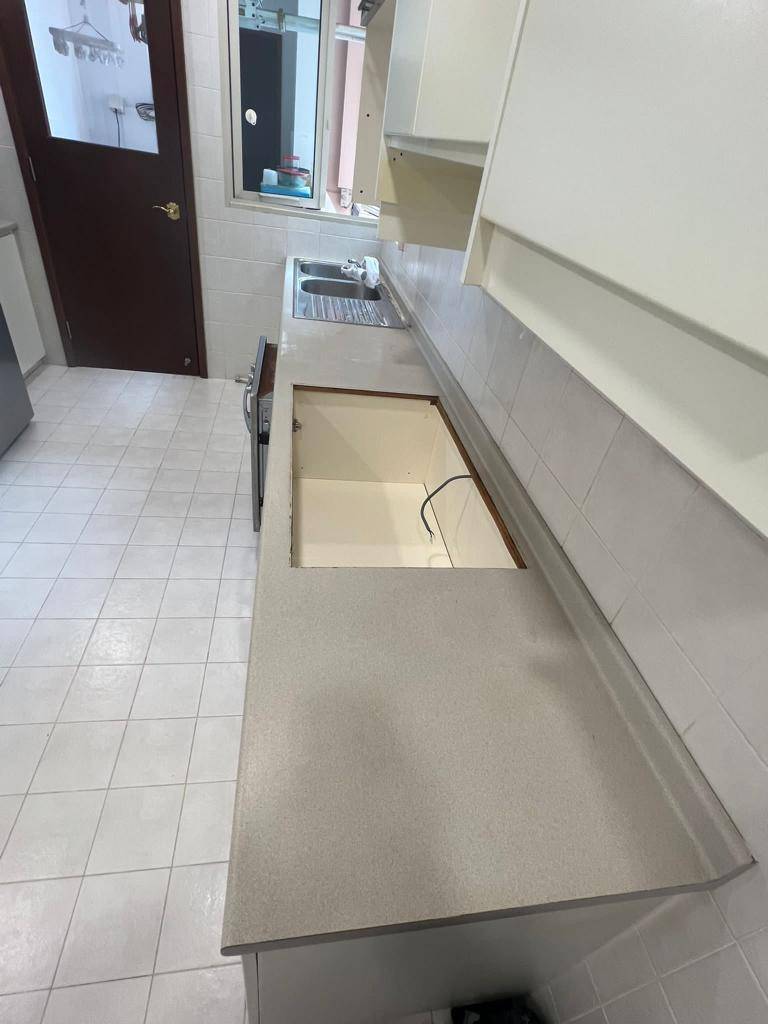 Installing an Infeel Laminate sticker on your kitchen cabinet is easy. You can do it yourself in your home. All you need are scissors, Hand gloves, a cutter, and a hair dryer to bend around a round area. But if you don't have time to install it, we also have an installation service with an extra fee.
This is before you bend the round area with a hairdryer.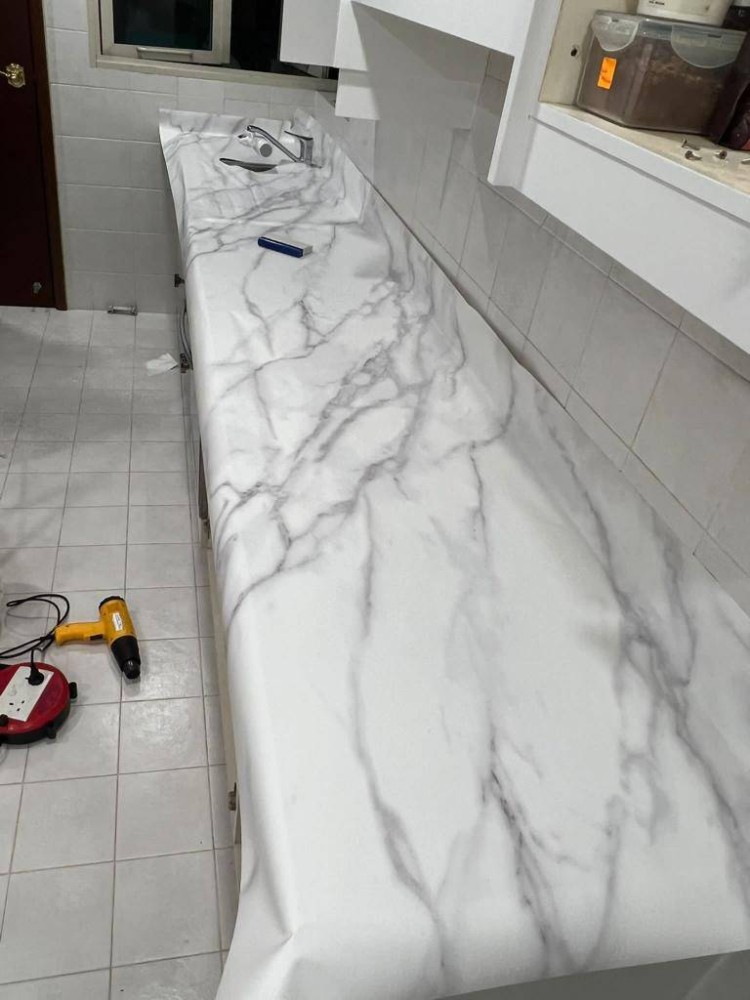 And this is after you bend the round area with a hairdryer. It will look neat and perfectly fit to the kitchen cabinet.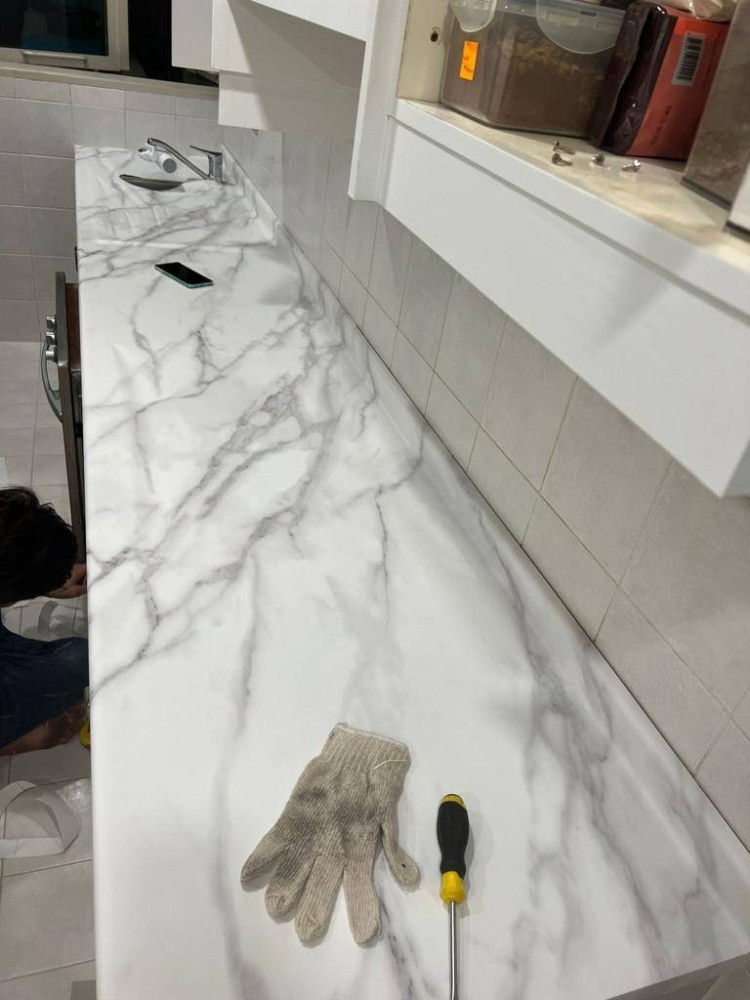 Kitchen Cabinet after using Infeel Laminate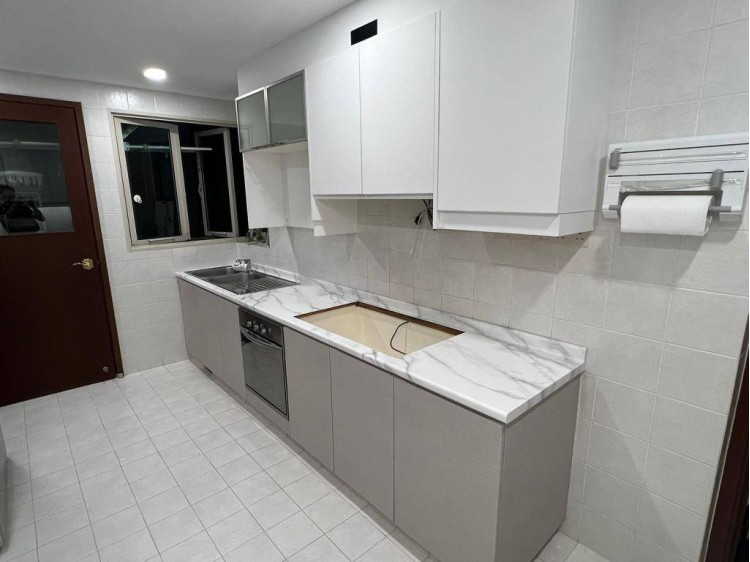 With the Infeel Laminate sticker, you can change the theme of your dull and dirty kitchen cabinet to a brand new one without cost much. Not only for the kitchen cabinet, but Infeel Laminate sticker can also use for other furniture like the wardrobe, TV console, tabletop, and even your door.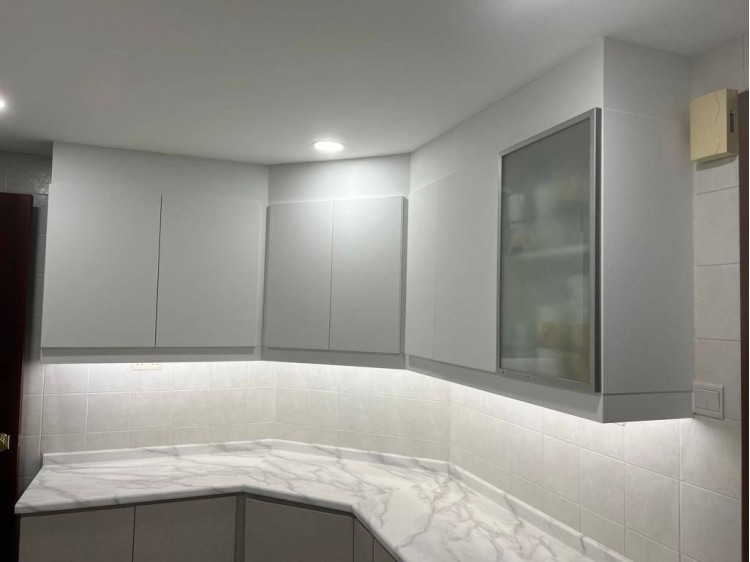 It looks like a brand new kitchen set.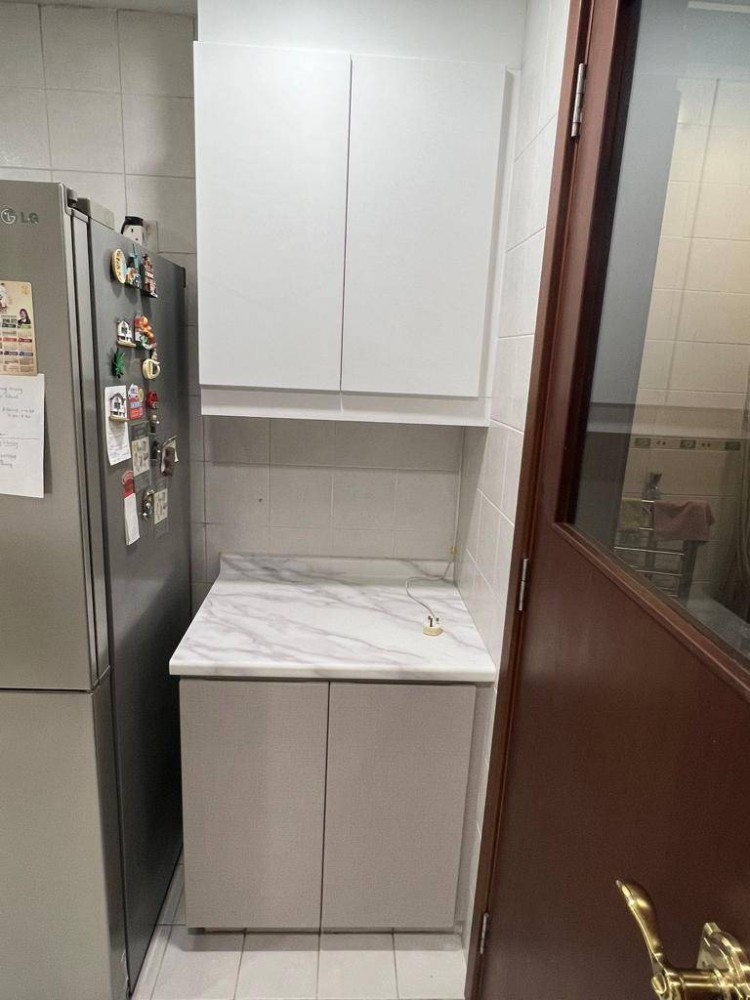 The cooking stains are all gone.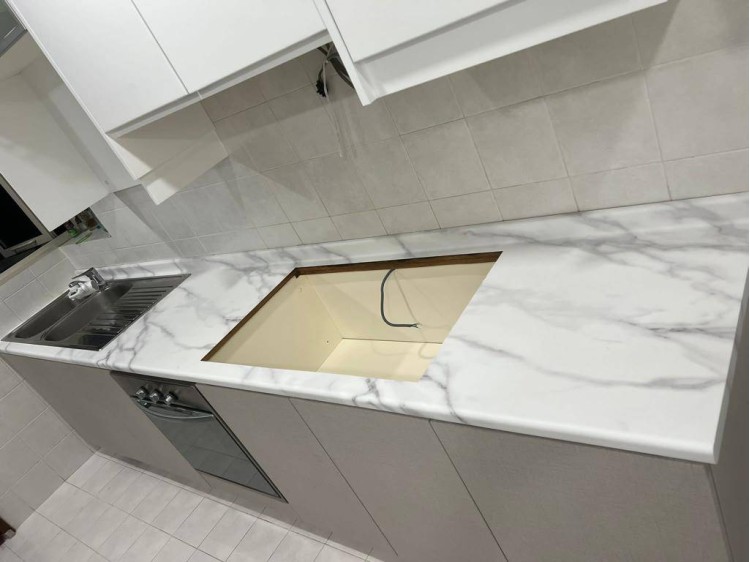 Change the theme of your kitchen easily with Infeel Laminate sticker.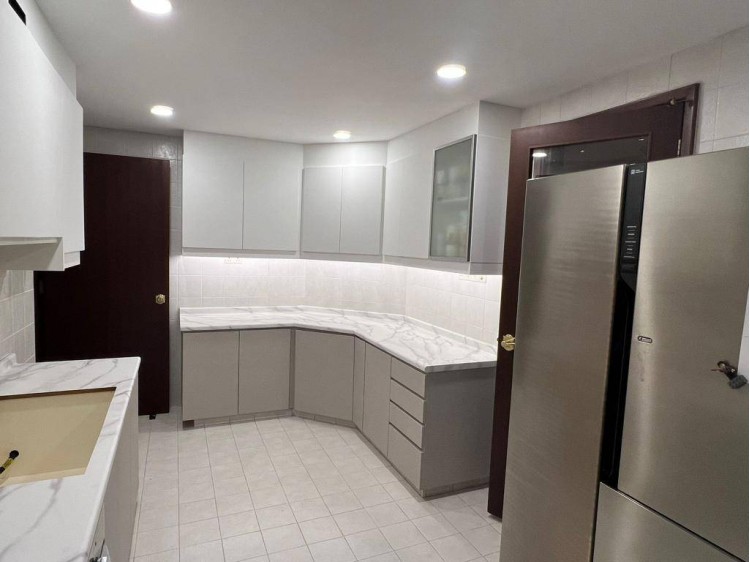 Our Infeel laminate sticker has many benefits, such as being scratch-resistant and easy to clean up. So, if you ever get tired of your furniture design, you can always choose a new one without losing much money. Moreover, removing the old sticker is easy and doesn't damage the surface. And you can freely change your furniture design without worries~