Decorating a bathroom with wallpaper and floors sheet is one task that most people worry about. People are worried that the water will easily break the wallpaper and flooring because the toilet is wet. But worry not, because, with our Infeel Laminate Sticker from Korea and Bathna Cushion Floor, you can easily change the design of your toilet without any hesitation. Today's blog inspires you who want to redesign your toilet with just two products based on our latest project.
Toilet wall before using Infeel Laminate Sticker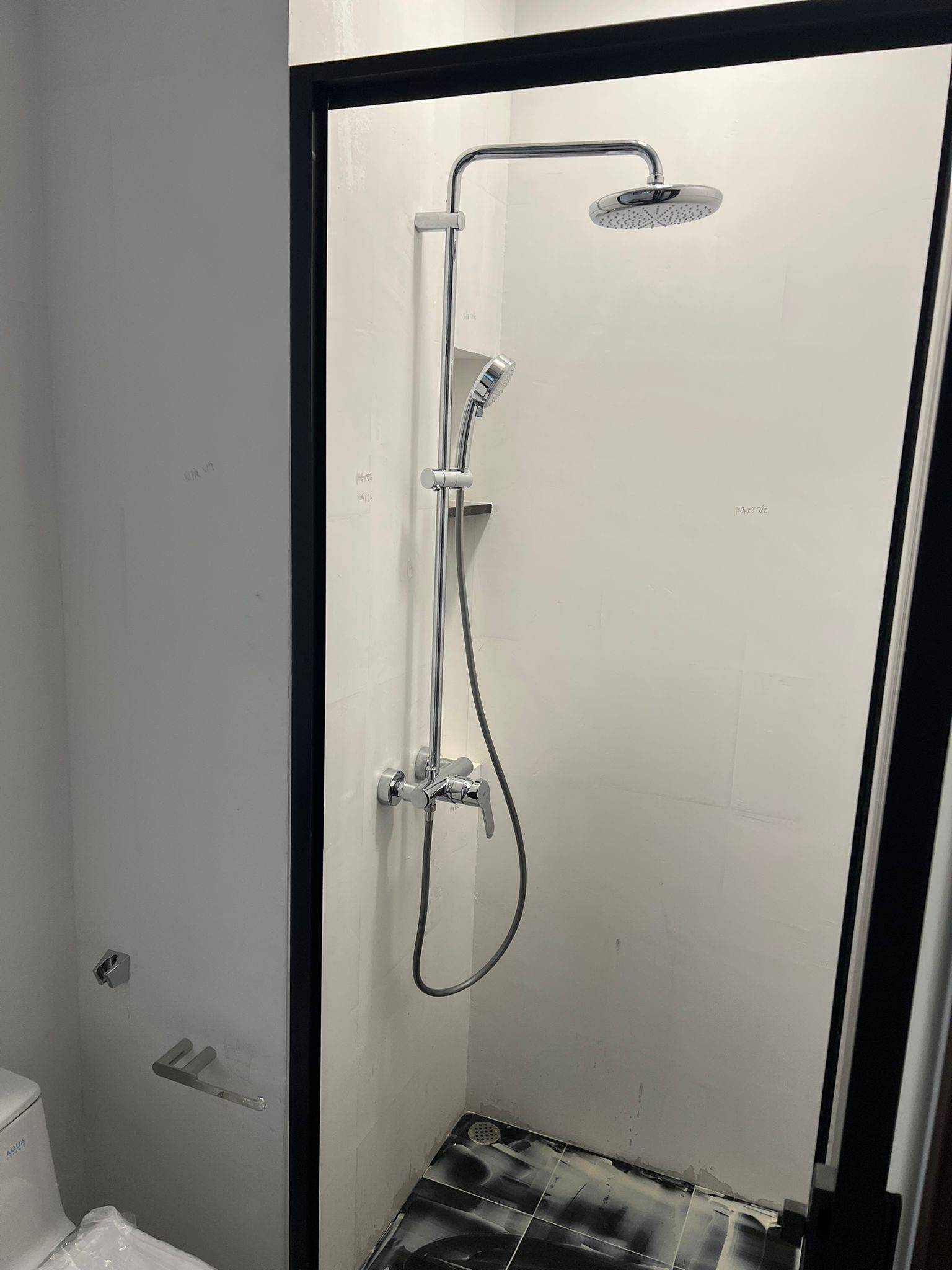 It looks dull and a little bit dirty.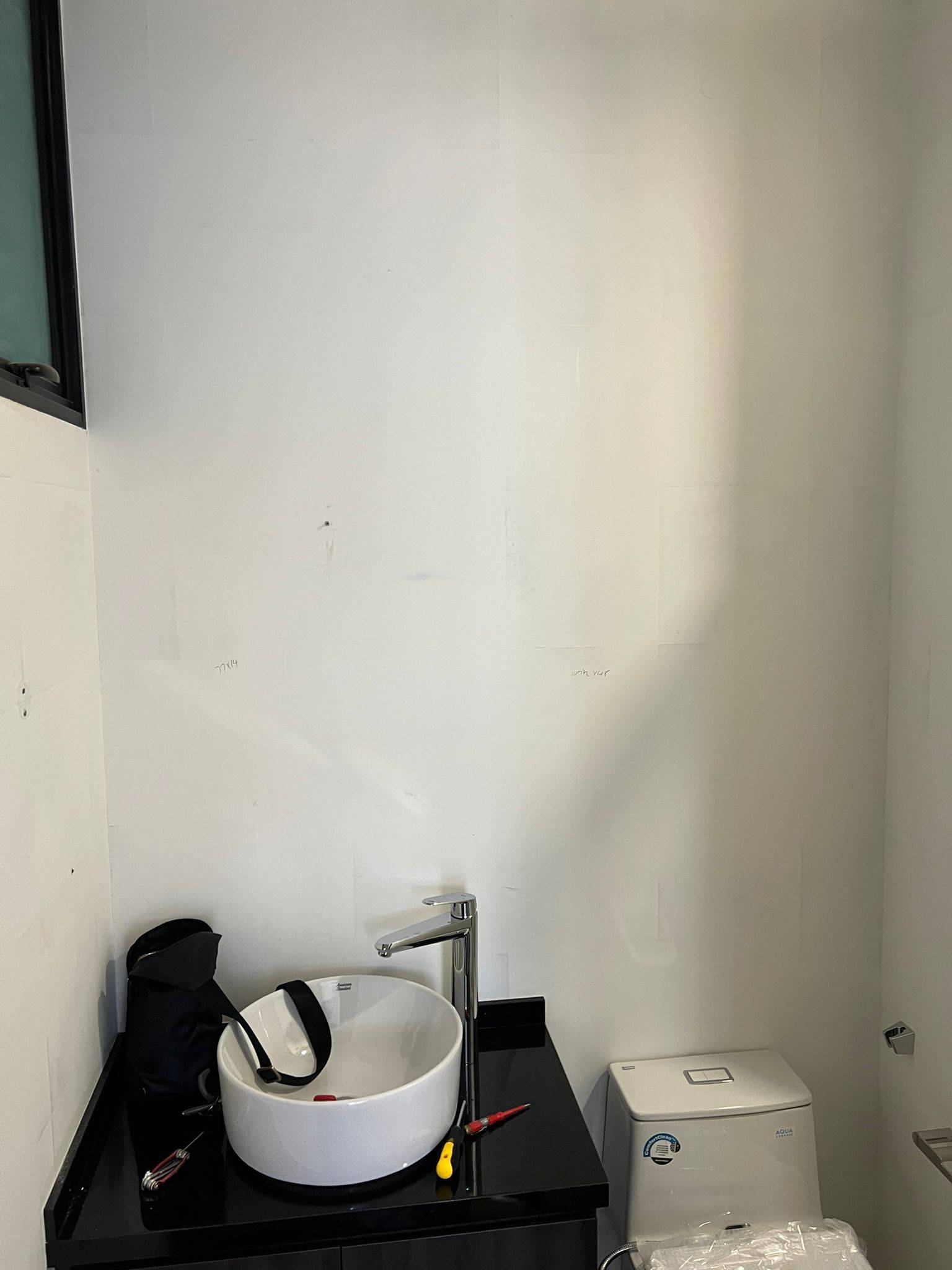 The toilet wall looks like a bare white wall and is not very attractive.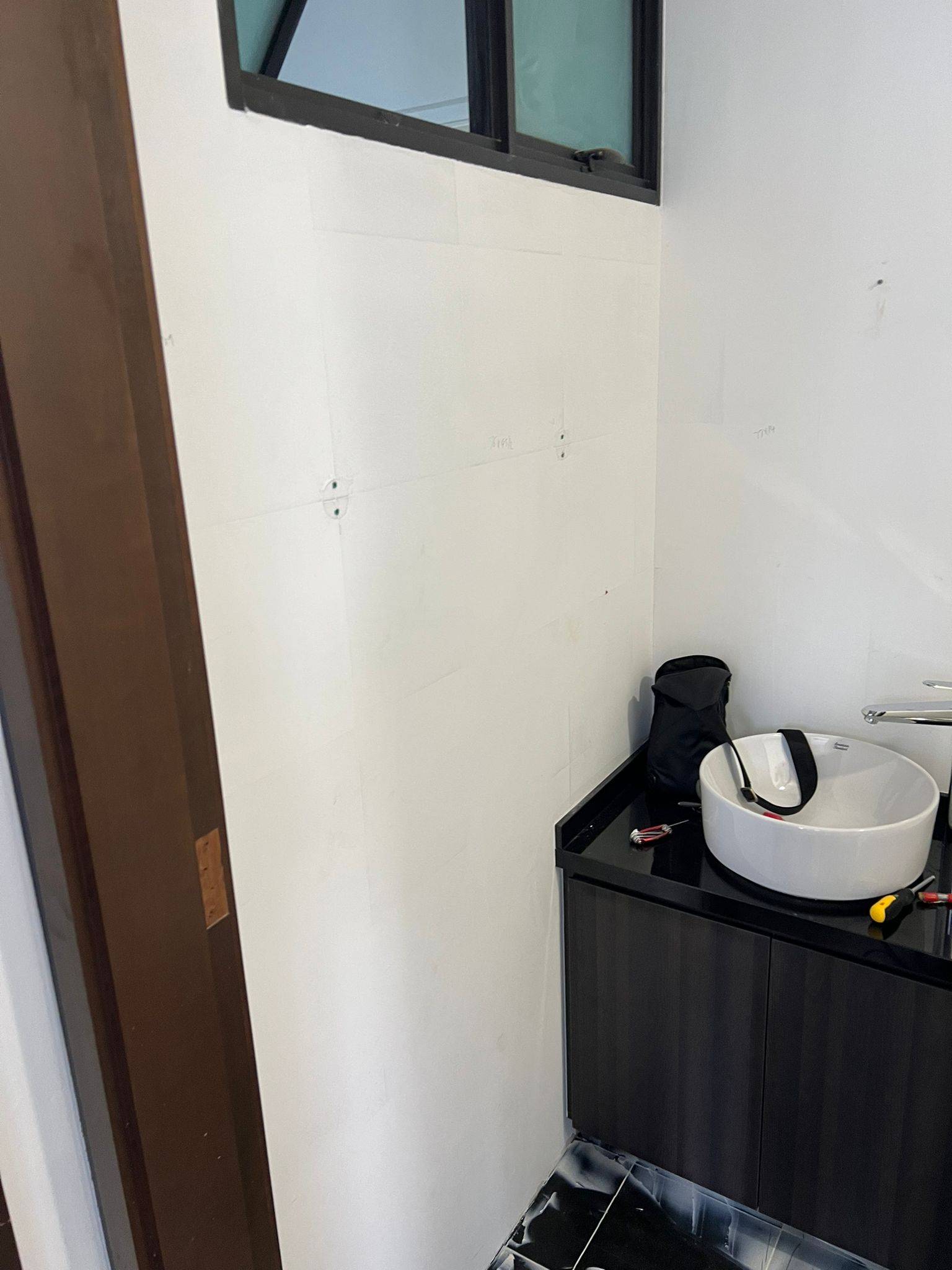 Toilet floor before using Infeel Laminate Sticker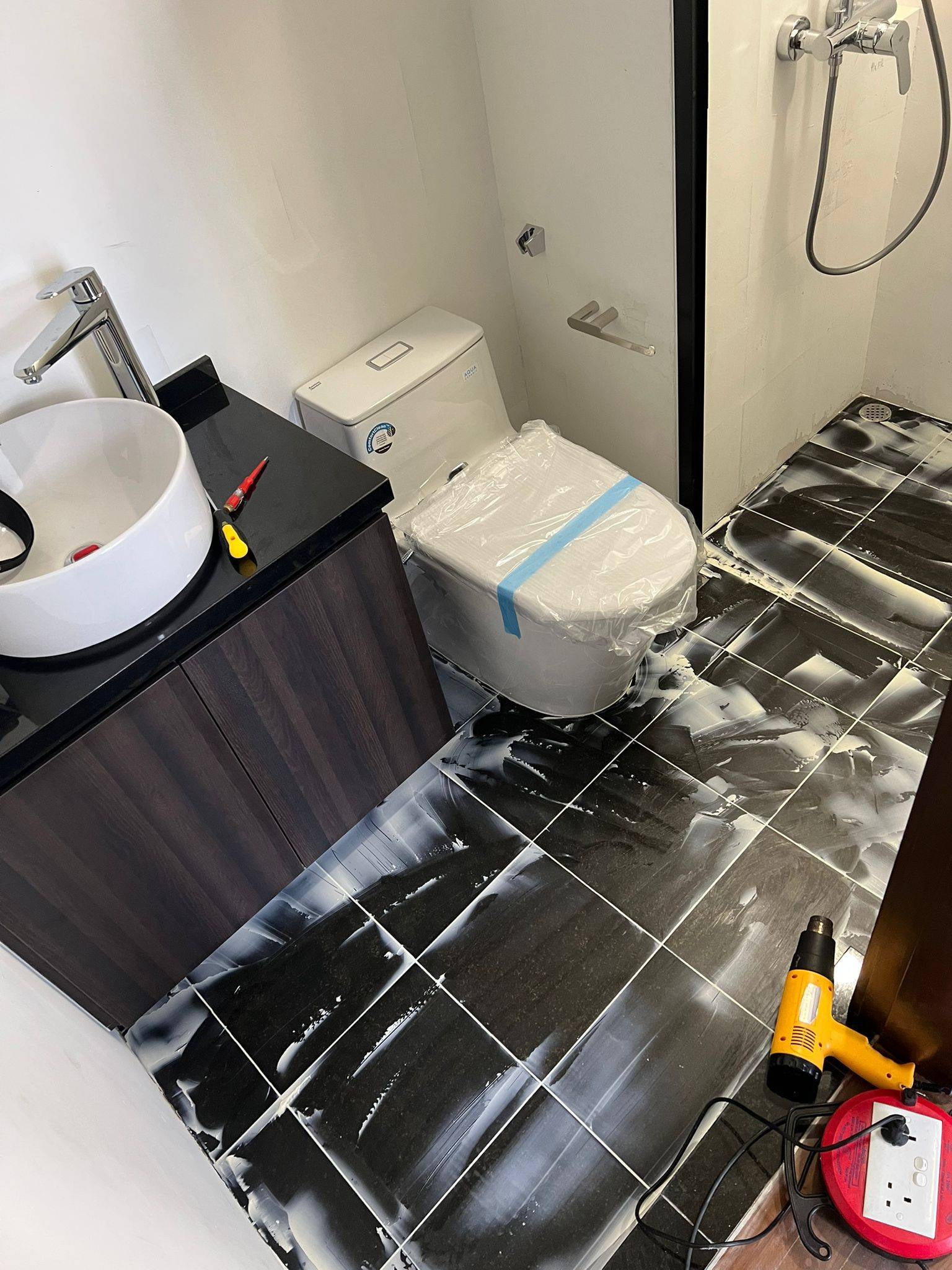 The floor looks dull and old.
You can easily install toilet wall using Infeel Laminate sheets all by yourself. You just need scissors, Hand gloves, a cutter, and a hair dryer to bend around a round area. But if you don't have time to install it, we also have an installation service with an extra fee.
Toilet wall after using Infeel Laminate Sticker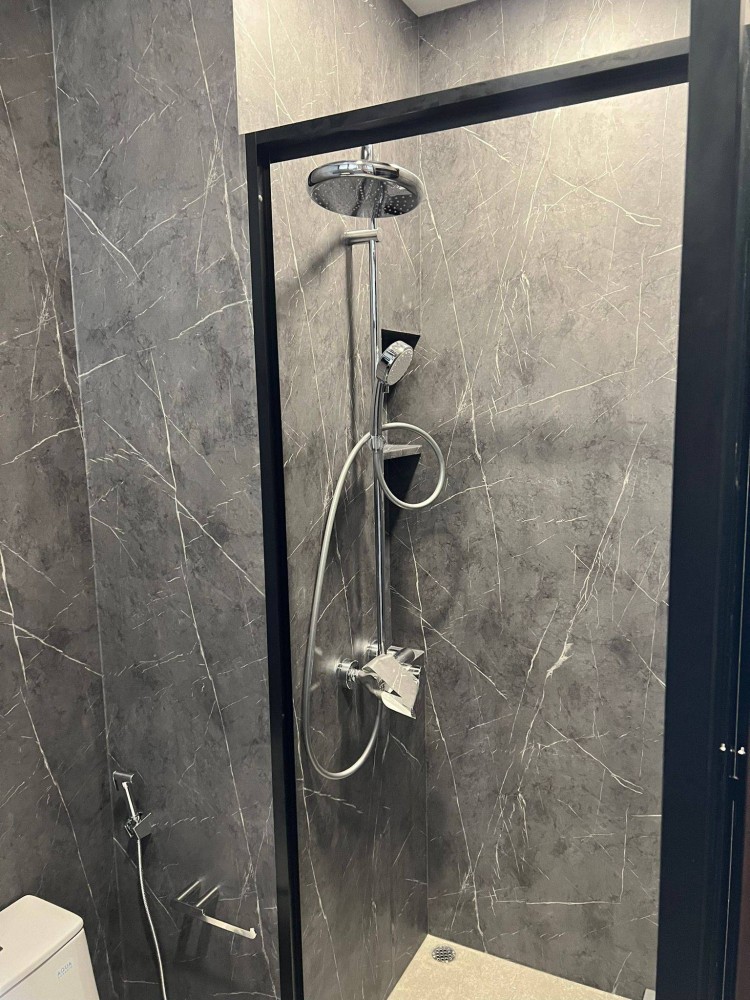 The toilet wall looks elegant.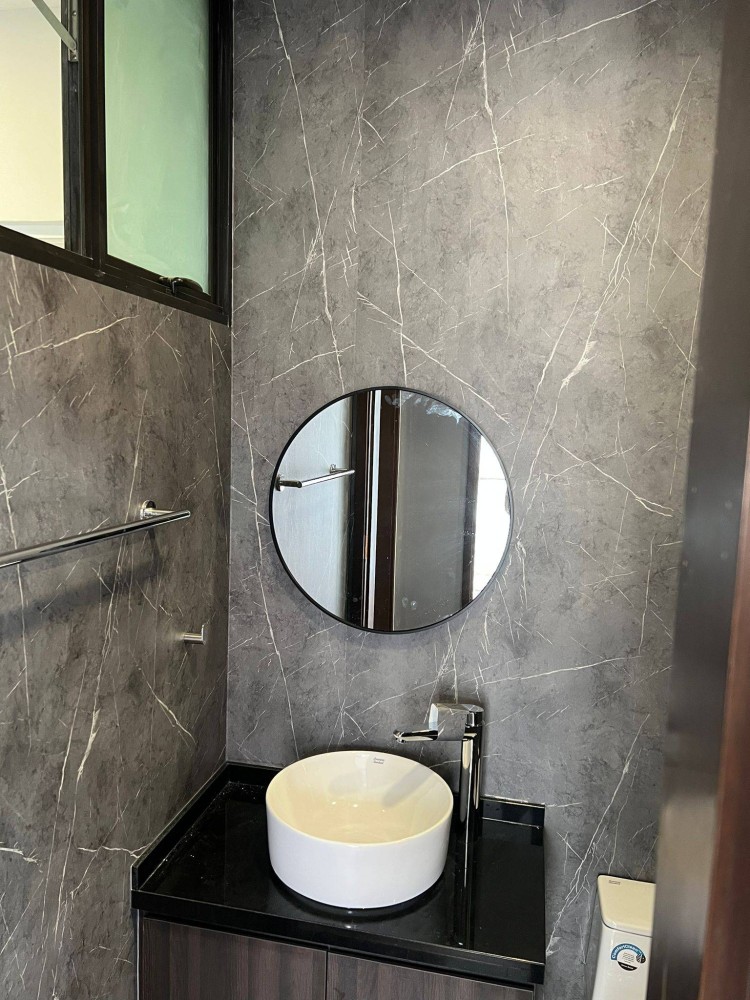 It looks like a brand-new marble wall
Toilet floor after using Infeel Laminate Sticker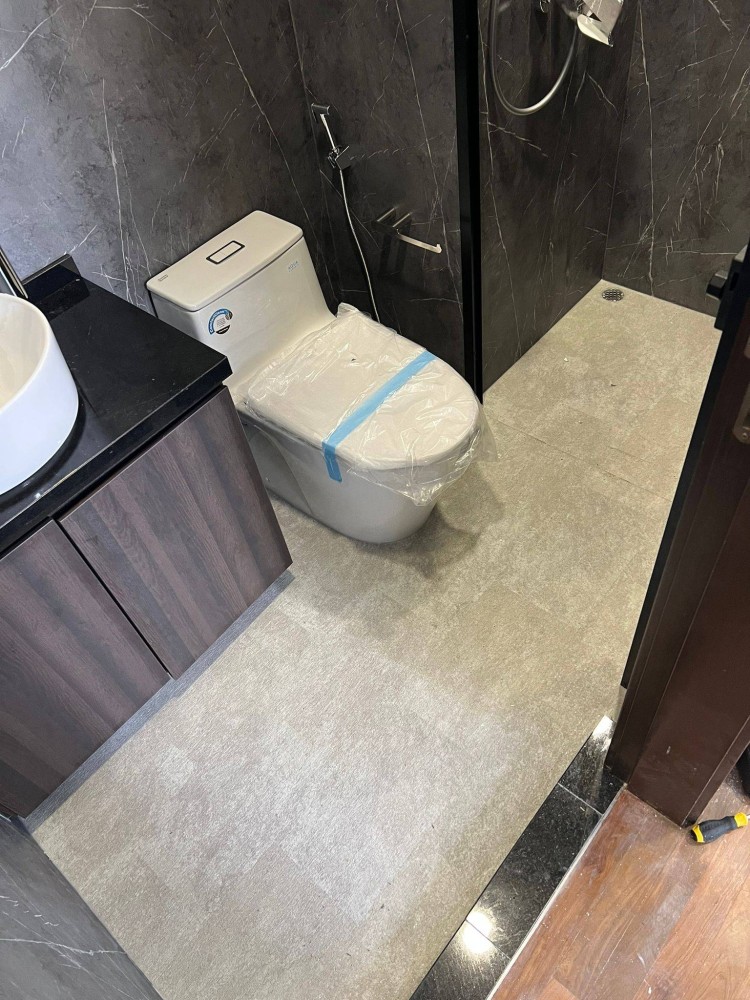 Bathna Cushion flooring is suitable for your wet area, like a toilet. Made of top quality from Japan, The custom emboss on the tiles gives more friction, especially when it contacts bare feet. Its zero water absorbency makes it a solid surface to walk on.


The detail of the marble design from the Infeel Laminate sheet looks elegant and like natural marble. So you will have a fancy toilet without cost much.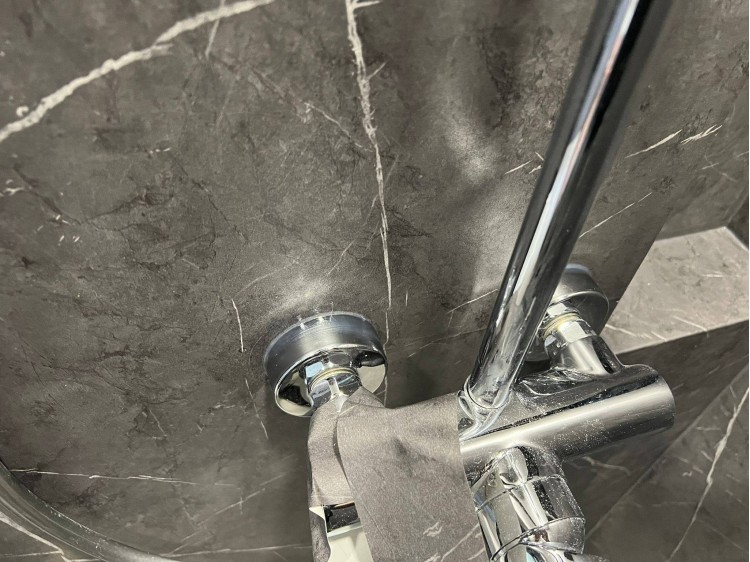 Our Infeel laminate sticker has many benefits, such as being scratch-resistant, water-resistant, and easy to clean up. So, you can install it in your wet area like a toilet.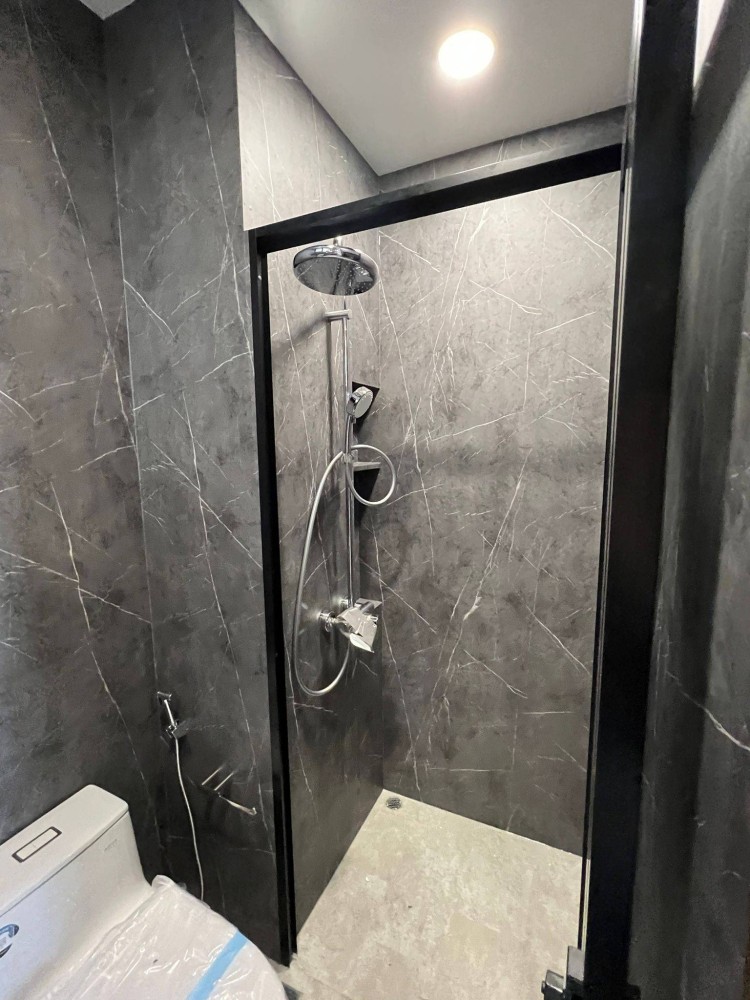 And not only for the wallpaper, but you can also install Infeel Laminate Sheets on furniture like wardrobes, kitchen cabinets, even for a door. So, what are you waiting for? Let's level up your home interior with Dekorea :)